Center Hospital > Outpatient Services > Second Opinion
Second Opinion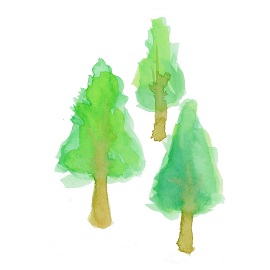 A second opinion is a review by another physician.
There are times when a patient may wish to listen to an opinion of another physician or specialist before making a decision.
We will cooperate and work actively with patients with such desire.
We enable patients to choose a treatment at their will by providing our physicians' observations and assisting them in a way that will allow them to understand and be satisfied with the treatment they receive.
Moreover, we will provide information for our patients who wish to listen to the opinion of another physician from another medical institution.
Second Opinion Outpatient Department
Presently, the purpose of the second opinion outpatient department is to provide our opinion to patients on their diagnosis and treatment plan they have been receiving at another medical institution.
We will neither run tests nor perform treatments.
In principle, the patient must return to their original medical institution for treatment after consultation.
Details of Consultation
The consultation is limited to discussion regarding treatment.
We do not accept any consultations as mentioned below:
Issues such as medical malpractice and medical lawsuit
Regarding details of healthcare spending and medical benefits
Complaint about attending physician
Request of hospital transfer (change of physician in charge)
Regarding deceased patients
Unavailability of information required for consultation (patient referral document, examination data, X-ray film etc.)
Consultation is outside of our area of expertise
Consultation without an appointment
When an interpreter cannot accompany the patient in cases where a referral is written in a language other than English or an explanation is required in a language other than English
Patients Seeking a Second Opinion
In principle, the consultation must be about the patient (Consultations regarding a family member's treatment is also accepted)
Patient agreement is required if the patient cannot be present at the consultation. However, if a patient is a minor or a patient's agreement cannot be obtained due to such cases as unconsciousness or severe dementia, please bring a document (such as a copy of insurance card) that verifies the relationship between those attending the consultation and the patient.
Consultation time is approximately 30 minutes to an hour.
Consultation fee (medical expense not covered by insurance) for 30 minutes is 20,000 yen (tax excluded). For extended consultation: an additional 10,000 yen (tax excluded) for every 30 minutes.
(However, if a patient is non-Japanese and cannot understand Japanese, the fee for the initial 30 minutes is 30,000 yen (tax excluded). The extended consultation fee is the same as above)
Either the head of a department, the medical director, or a physician in a higher position will appoint the physician in charge for the consultation.
Precaution
Patient referral document (referral) is required for a consultation. In addition, following documents may become necessary depending on the consultation: ultrasonic testing results and images, MRI scan images, CT scan films, histopathologic examination report, pathologic sample, endoscopic screening results and images and others.
Second Opinion Guarantee
We guarantee the rights and will assist to administrate the consultation if the patient or the patient's family desires to seek a second opinion concerning the treatment plan from another physician at another medical institution.
If you are a patient currently undergoing treatment at NCGM and wish to consult another physician at another medical institution about your treatment for your disease, please feel free to consult your attending physician or a nurse. We will provide any data concerning your medical examination upon your request. Seeking a second opinion will not cause any problems or affect the administration of future treatment at our hospital.
With regards to providing medical examination data, we impose an issuance fee for patient referral document (medical service under health insurance).